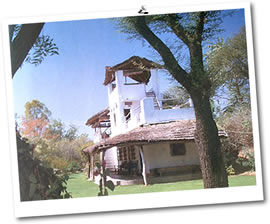 All you need is only one personal baggage, the home surrounded by natural landscape is waiting for you.
---

There are different house layout for you to choose, to design your own house.
Welcome to Uncle chai
Phuket Private Home
Looking for a Classic Thai Style place to stay in one of Asia's most colorful paradise like Phuket? At Uncle Chai, We offer you a chance to be like home with a Full Function, Unique thai style, private small home for you.
At Uncle Chai - All you need is only your personal stuff packed in your bagage, We have three full-decorated homes waiting to make your trip to Phuket the best experience ever!
With our long stay rental and reasonable price, You can do a lot of things you wish in your dream. For your wonderful holiday, Phuket, Thailand, is one of the best place on earth to make trip without worry anything.
Don't wait! - At Uncle Chai, we have limited Home with private natural landscape available for you to discover. Easy and comfortable feeling are out there for you to live. Check all details about Uncle Chai Phuket Private home in this web site now. the best offer for vacation in thailand is waiting for you.