Benefit Sharing
With regards, Unclechai plan to build the house continuously.
He has policy to open for friends to invest togather and share benefit by percentage of investment, as the chart.
Sincerely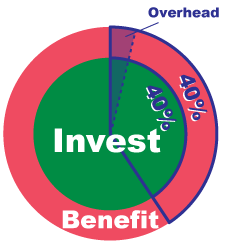 Description Off Plan;
You are invited to visit and show house. If you are happy with Tewana House style, funtionnal,natural finishing and over all… Or, you like to have? miner change.
Then, choose one from three location we have to put your house.
Budget Setting
Budget will be set and FINANCIAL discussion will be made right the way to suit your banking or pocket.